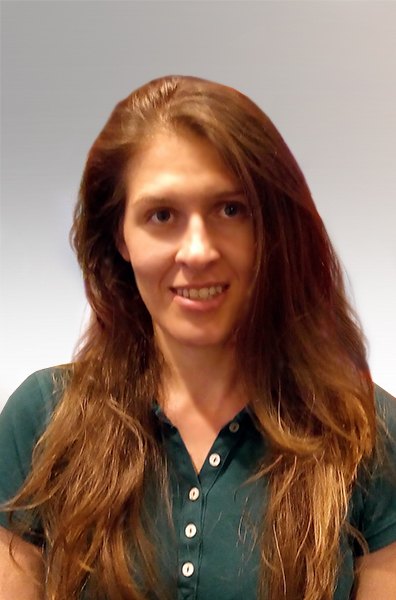 Dr. Ivana Jaric
Postdoctoral Researcher
Phone

E-Mail

Office

220

Postal Address

Division of Animal Welfare
Vetsuisse Faculty
University of Bern
Länggassstrasse 120
CH 3012 Bern
Research
Current research
Examination of the epigenetics and phenotypic variations in animal research, in order to improve scientific validity of experimental designs. More Info: RepFail Project
CV
CV
I earned my PhD degree in Biology in December 2013 at Faculty of Biology, University of Belgrade, Serbia. Research part of my PhD thesis was done at Institute for Biological Research and aimed to investigate the effects of phytoestrogens of natural origin on the female reproductive system during two hormonal sensitive windows of exposure (immature and middle-aged) in rats. Thereafter I worked as a Postdoctoral Research Associate at the same Institute where the core of my research was the assessing of the efficiency and safety of dietary polyphenols on the rat neuroendocrine system.
From 2016 I had been working as Postdoctoral Researcher in the Neuroepigenetic Laboratory in the Department of Biological Sciences at Fordham University, New York City. My postdoctoral research was directed toward understanding of whether the estrous cycle and fluctuating estrogen levels have significant effects on anxiety-like behavior in mice and whether these effects are mediated via epigenetic mechanisms. Another project I had been working on examined the causal link between combined early life stress and adolescent stress and later life neurobehavioral outcomes in mice and explored the role of epigenetic mechanisms in mediating these effects.
Since December 2018, I have been working as postdoctoral researcher at Division of Animal Welfare, University of Bern. As a team member of RepFail Project, I am investigating the biological base of phenotypic differences in animal research, in order to improve scientific validity of experimental designs.
Publications
Selected Publications
Jarić, I., Živanović, J., Miler, M., Ajdžanović, V., Blagojević, D., Ristić, N., Milošević, V., Nestorović, N. (2018): Genistein and daidzein treatments differently affect uterine homeostasis in the ovary-intact middle-aged rats. Toxicol Appl Pharmacol 339, 73-84.
Kundakovic, M., Jaric, I. (2017): The Epigenetic Link between Prenatal Adverse Environments and Neurodevelopmental Disorders. Genes 8(3)
Šošić-Jurjević, B., Lütjohann, D., Jarić, I., Miler, M., Vojnović Milutinović, D., Filipović, B., Ajdžanović, V., Renko, K., Wirth, E.K., Janković, S., Kӧhrle, J., Milošević, V. (2017): Effects of age and soybean isoflavones on hepatic cholesterol metabolism and thyroid hormone availability in acyclic female rats. Exp Gerontol 92, 74-81.
Medigović, I., Živanović, J., Ajdžanović, V., Trifunović, S., Nikolić-Kokić, A., Stanković, S., Milošević, V., Nestorović, N. (2015): Effects of soy phytoestrogens on pituitary-ovarian function in middle aged female rats. Endocrine 50(3), 764-76.
Medigović, I., Ristić, N., Živanović, J., Šošić-Jurjević, B., Filipović, B., Milošević, V., Nestorović, N. (2014): Diosgenin does not express estrogenic activity: an uterotrophic assay. Can J Physiol Pharm 92(4), 292-8.
Medigović, I., Ristić, N., Trifunović, S., Manojlović-Stojanoski, M., Milošević, V., Žikić, D., Nestorović, N. (2012): Genistein affects ovarian folliculogenesis: A stereological study. Microsc Res Tech 75(12), 1691-1699.